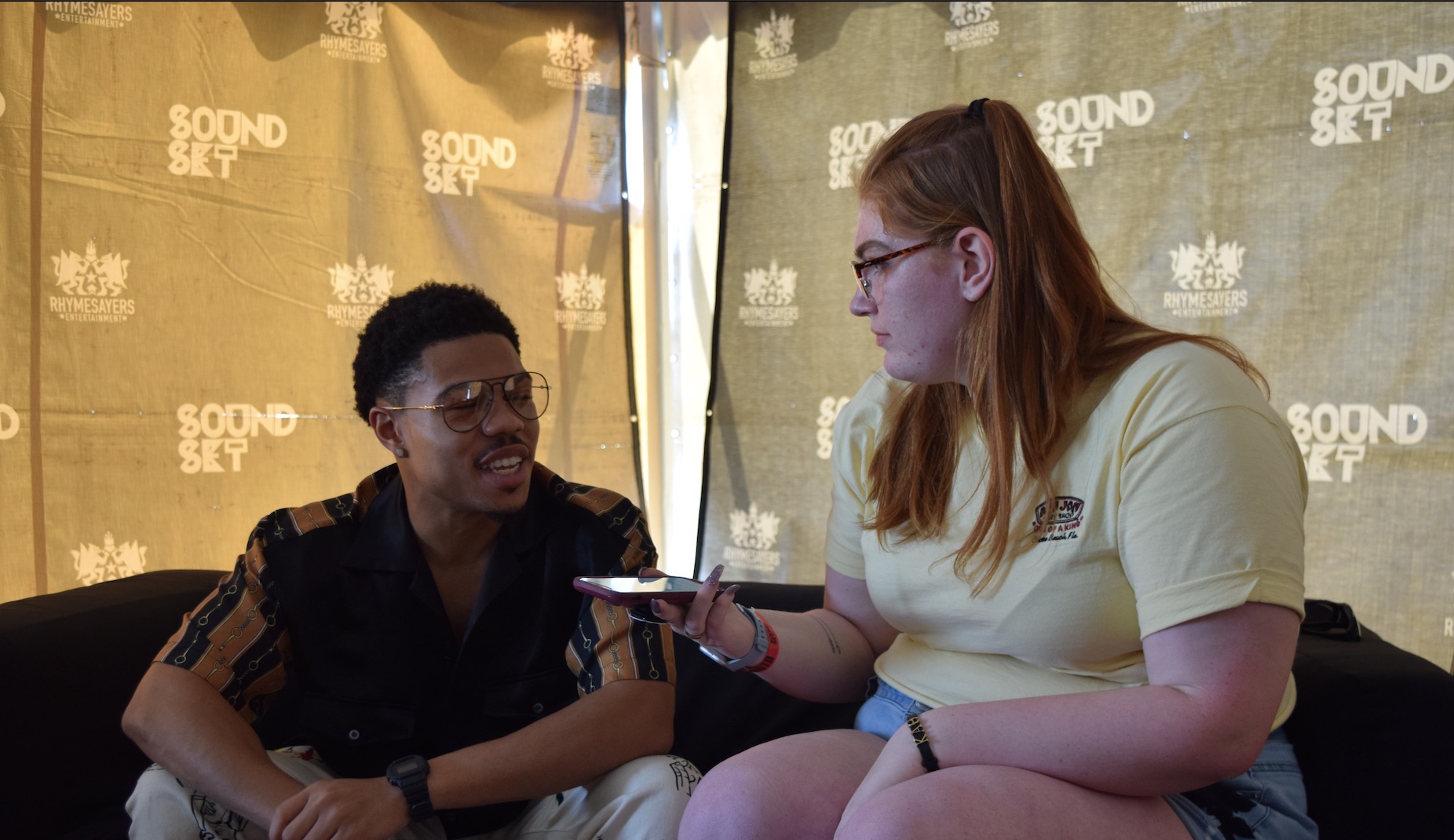 After his set at Soundset 2019 on Sunday, we had the chance to sit down with artist Taylor Bennett and ask him a few questions. Here's what happened:
WMXM: Describe your sound for all of our listeners who've never heard your music before.
Taylor Bennett: Um, I don't know. You know, I think I do a lot of everything. Really it's not so much about the genre, but how it makes you feel and my music just makes people feel good, that's what its about.
WMXM: Your new single "Streaming Services" sounds a little bit different from your previous work, what caused this shift for you, and is it carrying over to the next album?
TB: Yeah, I think its definitely carrying over to the next album. you know my album "The American Reject" the EP drops on Tuesday May 28th, so we're really excited for that. We've got some big features, we've got Ty Dolla Sign, we've got Chance the Rapper, we got Mr Hudson, Supa Bwe, and Bianca Shaw, Zxxk (pronounced Zeek), Melo Makes Music, people that are also doing their thing, and I think the main way and the reason why it sounds so different is I'm a new father. I just had a son five months ago.
WMXM: Congratulations!
TB: Thank you so much, it's an amazing pleasure. I'm also in a relationship with my girl but at the same time, all the rebellious thoughts of everything that I've seen as an African-American that identifies as bisexual from Chicago, Illinois, and living as an American, and seeing life from multiple angles–from being broke as f*ck and not having anything, to being at festivals and doing interviews and making money and things like that. I think that perspective needs to be carried so some people can see the flaws in systematic oppression and the machine that goes against us so much every day.
WMXM: Absolutely. So the album has a ton of collabs on it, how has that spirit of collaboration shaped the way you view the creative process?
TB: I'm still learning things every day. I was just talking to a mixing engineer and he was telling me this really cool sh*t. The way he sees songs are like old-school tonight shows in black and white, because back then they didn't have placements for the guitarist to be right next to the person playing the trumpet. If they were right next [to each other], the sounds were gonna clash. So in terms of like looking at mixing as me being the artist, singing in the front, the guitarist being on the right, the trumpets being on the left, the drums being in the back. Like that is something I just heard of like yesterday so that was a dope thing. So I think I'm learning every day still, but seeing artists like Lil Yachty, Chance, Jeremih, super duper KYLE, Ty Dolla Sign, Lil Wayne, like a lot of different people, Kanye West–it definitely intrigues me, and I always implement a little somethin' somethin', but you definitely wanna get that flavor and I think that's what it's about–just being able to see people do it, doin' it better, doin' it your own way, I think Kanye is a perfect representation of that.
WMXM: Awesome. Well thank you so much for talking to me today, I really appreciate it.
TB: Thank you!
Taylor Bennett's new album, "The American Reject" is out now. Listen below!