With less than two weeks until Global Dance Festival, anticipations are running high as fans get ready to gear up for the bass-filled event. This year, officials made a couple significant changes to the fest that surprised many. There was an unprecedented location change from Red Rocks Amphitheatre to Sports Authority Field at Mile High in Denver; additionally, the festival will now span for two days instead of three. We attribute this change in location to the festival's continued gain in credibility which has likely led to a need to expand, as it has been regarded as the largest music festival in the Rocky Mountains for the past 6 years.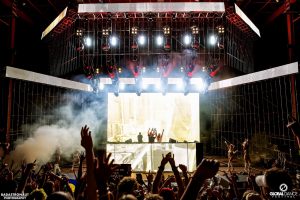 Global Dance Festival has been held at the legendary Red Rocks Amphitheatre since its inception in 1999 when it was known as 'Rave on the Rocks'. It's amazing to think about how far this festival has come, their very first lineup only featured two artists: Fatboy Slim and The Chemical Brothers. Through hard work and dedication, the fest continued to grow; and after a few name changes, Global Dance Festival was officially established in 2003. Tickets to the event sold out in 2008 and 2009, which led organizers to expand GDF into a two-day event in 2010. To no surprise, the 2010 show sold out almost immediately, so it was decided that the festival would span for three days beginning in 2011.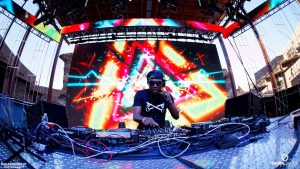 Even though the GDF has gone back to a two-day event, people still travel from across the country to witness this  madness since it has consistently featured extremely prominent and talented artists on the lineup. This year's lineup is no different, with performances by artists like Excision, Datsik, Porter Robinson, Kai Wachi, Nero, Zhu, and Ganja White Night scheduled for the weekend.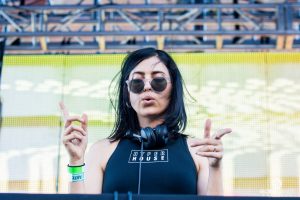 Earlier this summer, Global Dance released their official trailer for their 15th anniversary. According to promoters, the event will feature "multiple massive stages, larger production than ever before, carnival rides, a food truck village, art park", and more.
You can still purchase tickets to the event, but hurry! They won't be available for much longer.